NEW ZEALAND SNOWBOARD CAMP OVERVIEW
Please call or email us if you'd like to learn more about our"Elite Team" program. The Elite Team program is designed for today's aspiring competitive skier or snowboarder who is looking to jump to the next level in their career.  The Elite Team Program provides Olympic Level coaching!
Dates and Details:
Snowboard Holidays
If you're looking for a longer tour…
Please see our Powder Tour options – click here
Our adult groups typically consist of fun people, travelling solo, age 18 to 70. Most guests come to our trip seeking to improve their skiing & riding, or just looking to have fun with some new people on and off snow.
Welcome to the best Snowboard holiday on the planet
(…no really! We are not kidding, read on!)
The 5 Day Queenstown Quickie
– New Zealand Snowboard trip:
If you're serious about having a great time skiing or snowboarding in New Zealand; this trip is for you! And, you'll be having a great time off snow too!
New Zealand is your spot for awesome winter skiing and snowboarding conditions in July, August, and September. We ride 2 resorts with a consistent annual snowfall and modern snow making. 
Queenstown New Zealand Snowboard trip highlights:
Our New Zealand Snowboard trip is the perfect way for you to get the ultimate New Zealand Snowboarding experience while enjoying some Queenstown New Zealand culture. The best months of winter in NZ are August and September.
You'll Enjoy World Class ski resorts in New Zealand, Snowboard with new friends and cool guides.
Ride true Winter/Spring conditions in a stunningly beautiful country -come ride: powder, park, pipe, cliffs, chutes and then go enjoy some nightlife in Queenstown! You can even go night riding in New Zealand!
What's Included:
Expert tour manager
"Break the Ice" with an Arctic Experience including a Cocktail, shared buffet dinner at Rhino's
Transport
4 nights' accommodation in Queenstown
Ski Passes to Remarkables and Coronet Peak with Mountain Transfers (world class resorts)
Gear Rental
4 x Continental Breakfasts
This snowboard trip in New Zealand is really like no other snowboard trip in the world. Other trips may claim that, but we really prove it. Our uniqueness includes: small peer groups, the lodging (you'll feel right at home)!  Plus, traveling to experience the South Pacific Winter is just an exceptional experience. Our guests always comment on how they feel like they are at home, and the group feels like a happy family.
The skiing and riding
Skiing in New Zealand means you ski Winter and Spring conditions. We ski & ride all day long, just like you would in the winter anywhere. And, if you like, you can lap the park and pipe on the chairlift!  Our days of skiing and riding mean laps on and off piste, and in terrain parks built by masters in park and park building!
When the powder snow falls you'll be in for a real treat with wonderful terrain for powder riding, the resorts we ride offer massive free-skiing terrain! We ski 2 resorts in Queenstown New Zealand on this tour which allows you to ride a wide variety of natural terrain and terrain park features. If you're looking to ride the best snow, slopes, and terrain parks on the planet this year; this trip is for you!
Transportation
We transport you on a daily basis to the riding and to activities off hill, and on arrival and departure days we pick you up and drop you off at the Queenstown airport.
Optional Activities (*additional fees apply):
Skateboarding (no fee / helmets required)
There are a few awesome Skateparks to choose from with all kinds of features to dial your tricks on.
Golf
Chill out on the course and see if there's a Tiger woods within you.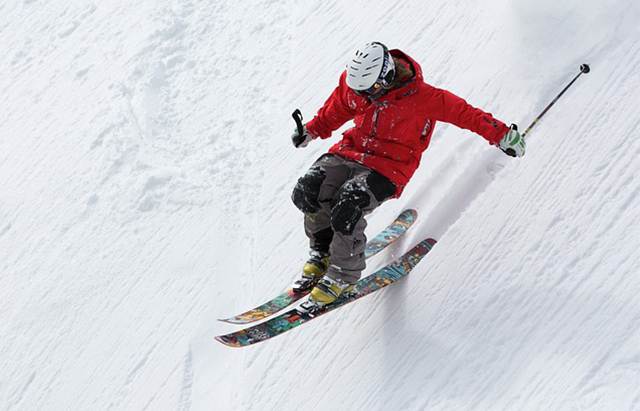 Jet Boating
Crazy fun on the local rivers. A wild time.
Mountain Biking
Explore Wanaka New Zealand's myriad of single track trails.
Fishing
Chill out with a lazy afternoon by the river. Just remember the one that got away…it was THIS BIG!
Rally Car Rides
Try your hand at the wheel or just sit back and hold on.
Street Luge
Confident with your speed on snow? Try the same but over concrete… you really don't want to crash.
Rainforest Exploration (no fee)
Get back to your wild side with a rainforest hike. Huge ferns!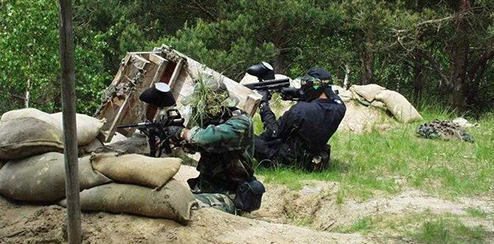 Paintball
Tired of killing it in the park, how about killing non stop. Shoot your mates to bits in the woods, with paint.
Optional Extras (*additional fees apply):
Travel Insurance (highly recommended)
Rental of snowboard equipment.
Don't miss out! Experience New Zealand snowboarding this year.
Bonus:Earn lots of air miles! Earn thousands of air miles which are redeemable for airline tickets, hotels, rental cars, and vacation packages.
Flights: Book your trip spot now. Air New Zealand and Qantas are offering very low airfares for tour dates! Click here to start your search.
Registration: How do I register? Click on the "Book Now" link at the top of the page.  You'll be redirected to the Tour Operator page where you can select and book your dates.
Space fills up quickly – these New Zealand ski trips are our most popular snowboard trip.
NZ SNOWBOARD HOLIDAYS
ages:

 18+; adult & family groups

group size:

 varies

accommodation:

 varies

meals: some

 included
PHOTO GALLERY
VIDEO GALLERY
Testimonials
The trip was amazing, breathtaking, motivating, refreshing, fun. It was absolutely the best skiing trip I`ve ever been on. When I signed up I was thinking `even if half of what they claim is true, it`ll be amazing`. I was a bit scared of expecting too much and getting disappointed, but in reality it was better than anything I had hoped for.

Evan (UK)
Wow, wow, wow… what an amazing trip. Everything was just awesome… our guides, the mountains, the scenery, the cool locations, the food… the Kiwi people. Thank you for a great time, when you say 'time of your life' …you aren't kidding!

Mike (New Jersey, USA)
Thanks for an amazing trip to New Zealand. I had a great time exploring with Adam. He really took his time and helped me to develop my riding. Thanks to Adam I was able to conquer some fears and really take my snowboarding up a level. Thanks again.

Danielle (California, USA)