POWDER STORMING NEW ZEALAND SNOWBOARD HOLIDAY
All-Star's New Zealand Snowboard Trip; your way to the Ultimate Snowboarding Holiday in New Zealand
Welcome to the best powder tour on the planet…. Powder Storming New Zealand. Access the best trip of your life in New Zealand!
This trip also open to skiers, click here for ski trip information
Escape down to New Zealand for the ultimate snowboarding trip…a tour through the South Island's top snowboarding regions and best resorts. Enjoy friendly guiding, untracked powder, unforgettable helicopter access snowboarding , world-class terrain and comfortable accommodations.
We'll put you into the mix with the locals. The guides will provide you a true locals experience while touring the very best of Middle Earth's spectacular scenery (really amazing!).
On this snowboarding holiday you'll enjoy pleasant Winter days in the mountains with frequent sunny days. The valley floor remains green and lush throughout much of the New Zealand winter opening up opportunities of other great activities!
All this with friendly guides. Could it get any better? Probably not. These New Zealand ski and snowboard trips are over the top….a must for anyone interested in having fun!
Is it for me?
These New Zealand snowboarding vacations are ideal for those who want to experience the best of New Zealand snowboarding , as well as a good overview of New Zealand's mountains, scenery and culture. The trip is freeriding focused. Intermediates and advanced snowboarders are welcome.
This 12 day Snowboarding Holiday takes you on an amazing journey, getting you deep inside a variety of smaller, more intimate South Island ski areas. Ski Areas such as Temple Basin, Broken River and Craigeburn may sound unfamiliar now, but we bet you will fall in love on your first run!
What's Included:
9 full day ski passes to 8 different ski fields
11 nights accommodation (Quad share, upgrade available)
Expert tour manager
Guided tour of each ski mountain
All transport and mountain transfers
9 continental and 2 full breakfasts
4 dinners
Small Groups – max size of 16
Rope tow gloves
Singles / Solo Travelers – If you're traveling on your own don't worry, most of the guests on this trip are travelling solo too!
Sample Itinerary:
Day two, three, and four
We'll be skiing and riding 3 amazingly unique and intimate ski areas…
Day seven
Enjoy another kiwi skiing gem with no crowds, no attitudes, just a great friendly vibe and great skiing.
Day eight & 9
Welcome to Ohau another out of the way hidden gem on New Zealand's South island
Optional Activities (*additional fees apply):
Skateboarding (no fee / helmets required)
There are a few awesome Skateparks to choose from with all kinds of features to dial your tricks on.
Golf
Chill out on the course and see if there's a Tiger woods within you.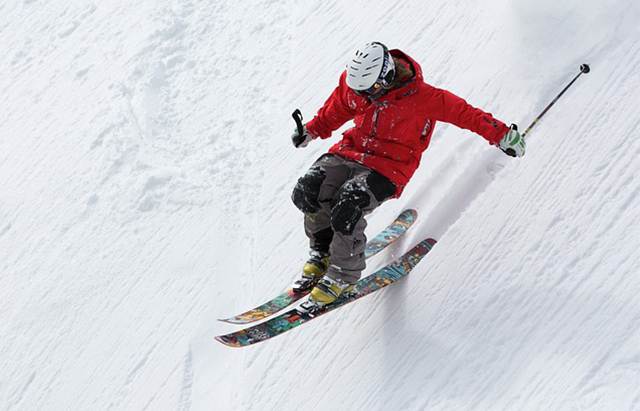 Jet Boating
Crazy fun on the local rivers. A wild time.
Mountain Biking
Explore Wanaka New Zealand's myriad of single track trails.
Fishing
Chill out with a lazy afternoon by the river. Just remember the one that got away…it was THIS BIG!
Rally Car Rides
Try your hand at the wheel or just sit back and hold on.
Hot Pools
How about a nice soak in hot water at a local resort in Wanaka?
Rainforest Exploration (no fee)
Get back to your wild side with a rainforest hike. Huge ferns!
Optional Extras (*additional fees apply):
Travel Insurance (highly recommended)
Rental of ski or snowboard equipment.
Bonus:Earn lots of air miles! Earn air miles which are redeemable for airline tickets, hotels, rental cars, and vacation packages.
 for dates and details click here…
Access to this trip is limited. Space fills up quickly – these powder tours are one of our most popular trips.
Dates: July – September
Price: Please Call +1 (970) 236-6147

Level:

 intermediate/advanced

Ages:

18+, adult & family groups

Group size:

 16
PHOTO GALLERY
VIDEO GALLERY
Testimonials
The trip was amazing, breathtaking, motivating, refreshing, fun. It was absolutely the best skiing trip I`ve ever been on. When I signed up I was thinking `even if half of what they claim is true, it`ll be amazing`. I was a bit scared of expecting too much and getting disappointed, but in reality it was better than anything I had hoped for.

Evan (UK)
Wow, wow, wow… what an amazing trip. Everything was just awesome… our guides, the mountains, the scenery, the cool locations, the food… the Kiwi people. Thank you for a great time, when you say 'time of your life' …you aren't kidding!

Mike (New Jersey, USA)
Thanks for an amazing trip to New Zealand. I had a great time exploring with Adam. He really took his time and helped me to develop my riding. Thanks to Adam I was able to conquer some fears and really take my snowboarding up a level. Thanks again.

Danielle (California, USA)