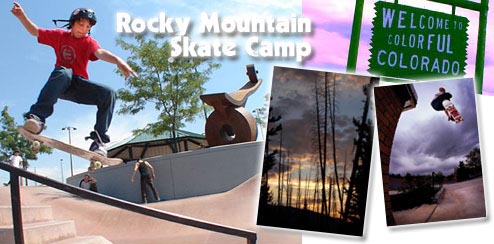 TRAVEL DIRECTORY: FLIGHTS AND INSURANCE::
Flights:
Check out these web sites for great deals on flights:
Hotwire.com
Insurance:
It is mandatory for you to purchase travel insurance before attending our trips. These links below are to help you begin your search for the right policy, choose one that includes both an activity coverage and cancellation protection.
USEFUL LINKS
Colorado Tourism: Learn more about the great state of Colorado, home of this adventure tour http://www.colorado.com/
ABOUT All Star Adventures
At All Star Adventures we take pride in offering a unique blend of instructional adventure travel. Since 1999 we have provided the ultimate array of guided World travel to teens and adults. For those looking for more than the typical adventure vacation, All Star Adventures, offers a unique alternative – the opportunity to learn a new pastime (or develop an existing one) alongside an expert instructor while exploring a new region or country.
We provide small groups, unique experiences and off-the-beaten-track locations. But we combine this with world-class coaching and carefully-designed instruction programs to give our clients the best of both worlds – a memorable travel experience plus immense personal satisfaction from mastering a new sport or pastime.
All Star Adventures specializes in unique travel to prime international locations with sports instruction for all levels. Offering first-class holiday destinations and encouraging you to expand your cultural and personal horizons. Guests of our trips are invited to realize their full potential, while enjoying a vacation and making new friends. The atmosphere of our trips is relaxed, positive, and exciting, while the classes are fun-filled, patient, and never intimidating. The entire experience is geared toward helping guests maximize their pleasure while honing new skills you'll draw upon for the rest of your life. Instructors include the world's top professional skiers, snowboarders, surfers and skateboarders.
Our tours are designed for those who have a genuine passion for travel and enjoy all that goes with it, including breathtaking scenery, stylish accommodations, unique cultural experiences, exotic food and interaction with locals.
Read this:
The information contained on our website is provided in confidence. Due to the nature of travel, details included here may change. You should use this information as leadership only and not as a contractual requirement on the part of All Star Adventures, LLC.
North American Travelers:
Australian Travelers:
British Travelers:
Canadian Travelers:
European Union Travelers:
TRAVEL DIRECTORY: SKATEBOARD PARKS::
TRAVEL DIRECTORY: SAYULITA MEXICO::
TRAVEL DIRECTORY: TEEN ADVENTURE TRAVEL::